Tips and tricks for meetings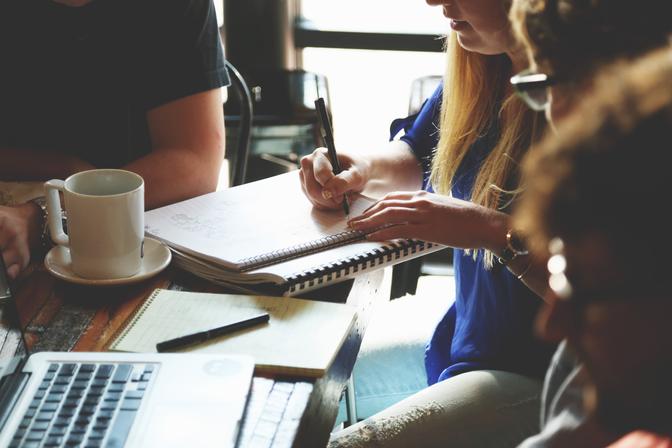 Meetings are time-consuming and often frustrating - especially if there is not much outcome. Here are some tips and tricks I came across in the last years that may help you getting more efficient.
Respect the meeting etiquette
Be on time
No distracting electronic devices (smartphones, notebooks, etc.)

Use pen and paper for notes and have them with you in every meeting

Listen, don't interrupt others and be nice (talk less, take notes)
Clean up after yourself - don't leave stuff in the room
Don't be a robot - rules and discipline are good, but don't exaggerate
Before planning the meeting
Prevent meetings whenever possible
Don't plan meetings longer than 2 hours, better 1 hour or less
Invite only people, that have to be there and really have to say something
Set a single main topic and max. 3 goals per hour BEFORE inviting anyone

An agenda is good, but not enough, because it does not contain explicit goals - meet to achieve something

Prepare yourself at least 10 minutes directly BEFORE the meeting

That probably means, that 2 meetings in a row are not a good idea
Beginning of the meeting
Use a visual timer or clock to remind you 10 minutes before the meeting ends
Note the goals on a board for everyone
Ask the audience, what they expect

Complete / adjust the goals if necessary

Revalidate the conclusions / measures of the last meeting, if it is a follow-up

Did you complete your tasks?
Did it work / help?
During the meeting
Have a five-minute break every hour
At halftime, revalidate the so far achieved goals
(Re-)focus and show discipline
At the end of the meeting
Take the last 5-10 minutes to verify the goals have been achieved
Commit to measurable tasks, that have

a due date
at least one responsible person

Don't exceed the time limit (not even 5 minutes)
If you finish earlier, leave earlier! Don't smalltalk or switch the topic…
After the meeting
Give a SHORT summary of the tasks to everyone, who may care

emails are easy to lookup and accessible

Complete your personal tasks as soon as possible or at least schedule them
Focus on your daily work again